Time to warm up with delicious autumn dishes.
When the leaves are falling, it is time for rich flavours, warm colours, and especially mushrooms. Have a taste of autumn now with these delicious autumn products.
Products for fall
Porcini
Also called the king of mushrooms. Porcini mushrooms are a real delicacy. They have a creamy and nutty flavour. Porcini mushrooms can be used in many ways. Thinly sliced in a salad, fried alongside a steak or delicious in a risotto.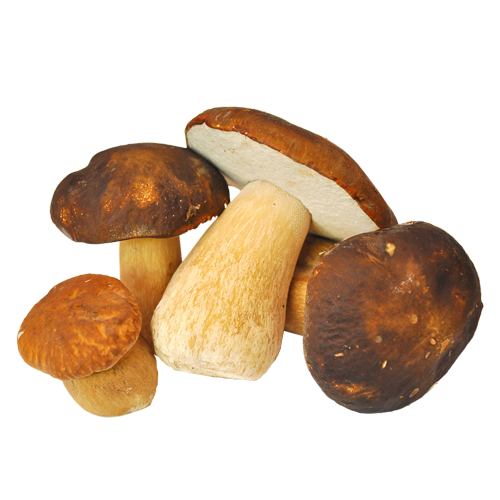 Truffle
Truffle: Truffles, one of the highest quality products in the world. Truffles are difficult to find and only grow in a combination of certain circumstances that cannot be reproduced. As a result, truffles can only be picked from nature. This makes truffles very scarce giving them their delicacy status.
Each truffle has its own unique flavour. A little bit of truffle is often sufficient for one dish.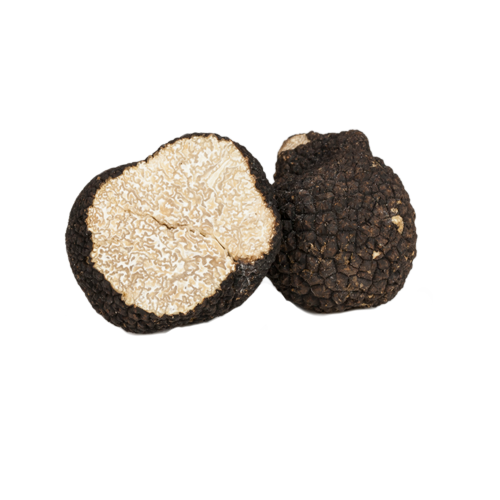 Shiitake
The shiitake is a mushroom comes from the Japanese kitchen. Thanks to its earthy taste, it is versatile to use. Delicious in a stir-fry dish, but also in salads and soups.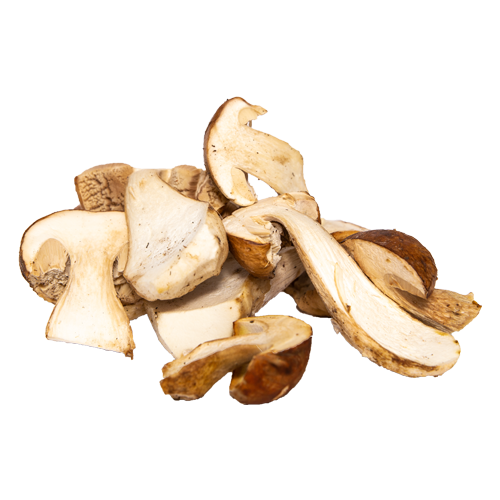 King oyster
The king oyster is the largest variety in the oyster mushroom family. Due to its mild flavour, the king oyster is great at absorbing other strong flavours such as soya sauce or garlic. This makes the king oyster versatile to use. Combine it in a delicious stir-fry dish or mix it with pasta, if desired you can also serve them grilled.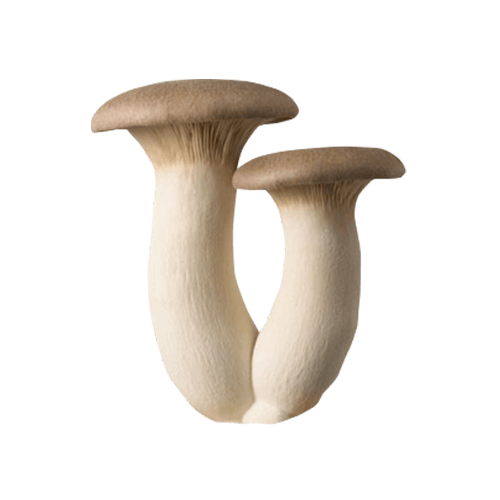 Chantarelle
The chanterelle, a funnel-shaped mushroom, has a lightly fruity and peppery flavour. The colour varies from orange to grey. Chanterelles are suitable for use in sauces, a tasty meat dish or try them in a risotto.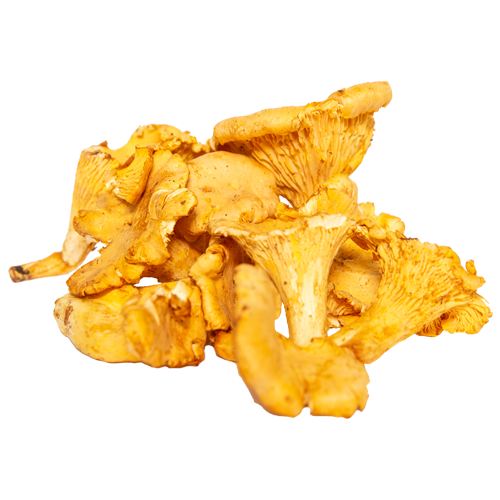 With love to your door
As a fruit and vegetable wholesaler with certified suppliers and many years of experience, we supply fresh fruit and vegetables daily. We do this as environmentally friendly as possible, we are sustainable, drive electric vehicles and have our own refrigerated cars.
It is easy to order your products online or place your order by telephone. Free first trial order for new customers and free delivery throughout the Netherlands and Belgium. We can supply unprocessed products at pallet level as well as for retail and industrial kitchens or per item for the hospitality and catering industry.
An urgent delivery? No problem! We are available 24/7, ordered today means delivered to your kitchen tomorrow.
Need help?
We are happy to help
Complete our call-me-back form and we will call you back to answer your question.